Collaborations with Other Bands
Donna Jean Godchaux has a colourful music career.
As a session musician, her vocals were featured in recordings of icons like Elvis Presley and Cher. Further, she had collaborations with other bands, including those we'll talk about below.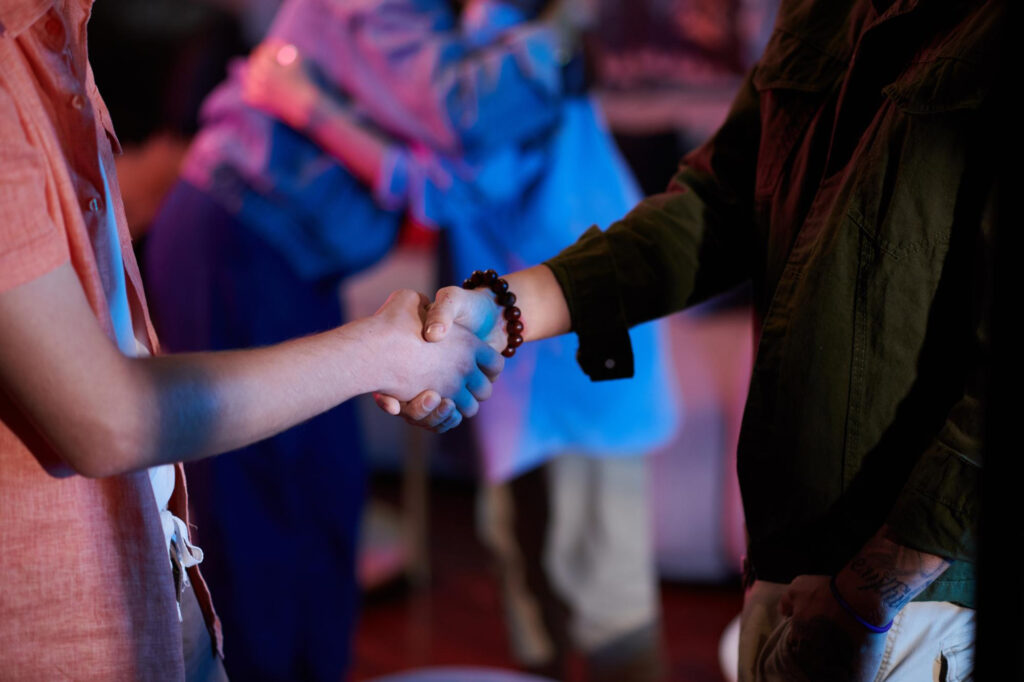 The Grateful Dead Period
One of the highlights of Donna Jean Godchaux's career was the period with The Grateful Dead. She was a part of the band from 1972 to 1979.
What made it even more special was that she was working with her husband, Keith Godchaux, who was the band's keyboardist.
Shortly after joining the band, Donna Jean Godchaux was a part of the group's Europe tour in 1972. To this day, that tour was considered one of the band's most epic performances.
More so, DJG's membership in The Grateful Dead has a great contribution to her musical legacy. She was inducted into the Rock & Roll Hall of Fame for being a member of The Grateful Dead.
Also, she made a mark for being the only female member of the Grateful Dead, even after changing the vocalist numerous times.
Donna Jean Godchaux revealed that her departure from the band in 1979 was a mutual decision. One of the reasons was that the band was no longer being profitable.
Keith & Donna Band
In 1975, The Grateful Dead was not performing. To keep themselves busy, Donna Jean Godchaux played with Keith, her husband, as a duo. Most of their performances were from April to December that year.
During the duo's musical career, they had one album — Keith & Donna.
It was available only as vinyl and not as a CD. The husband and wife duo were both lead and backup vocals, while Keith was also playing the keyboard on several occasions.
According to Donna Jean Godchaux, almost all songs from their album were made in their home. Their living room became their music studio, which is where they spent time creating music together.
Heart of Gold Band
After their departure from The Grateful Dead, Keith and Donna formed The Heart of Gold. The inspiration behind the name was a line from their band's previous song, Scarlet Begonias.
However, only a few days following the Heart of Gold's first gig as a band, Keith died in a car accident. After a year, David MacKay became a new member of the band, who also later married Donna Jean Godchaux. Nonetheless, it took only a year before Heart of Gold disbanded.
The band came back to life in 2004 under the same name. One of the new members of the band was Kinsman MacKay, the son of Donna Jean Godchaux and David Mackay. The band released At The Table in the same year but has been on hiatus since then.
Donna Jean and The Tricksters
A rock and jam band, Donna Jean and The Tricksters was another collaboration highlight in the career of Donna Jean Godchaux.
Aside from being a band, Donna Jean and Tricksters is also a 2006 music album. It features songs like Shelter, All I Gotta Say, and Me and Kettle Joe. More than just being the lead vocalist, Donna Jean Godchaux was also a producer for the album.
Donna Jean Godchaux Band
At times, people would also call it Donna Jean Godchaux Band with Jeff Mattson. It was a new name following Donna Jean and The Tricksters and Kettle Joe's Psychedelic Revue.
One of their albums was Back Around, released in 2008. It took almost two years to build the album. Meanwhile, the album pays homage to the southern soul genre and features versions of songs from iconic bands like The Beatles and Rolling Stones.